2014/12/02
Kawakita RX-7 Places 2nd In All Japan Gymkhana SA2 Class With 2 Season Wins. 2014 All Japan Gymkhana Review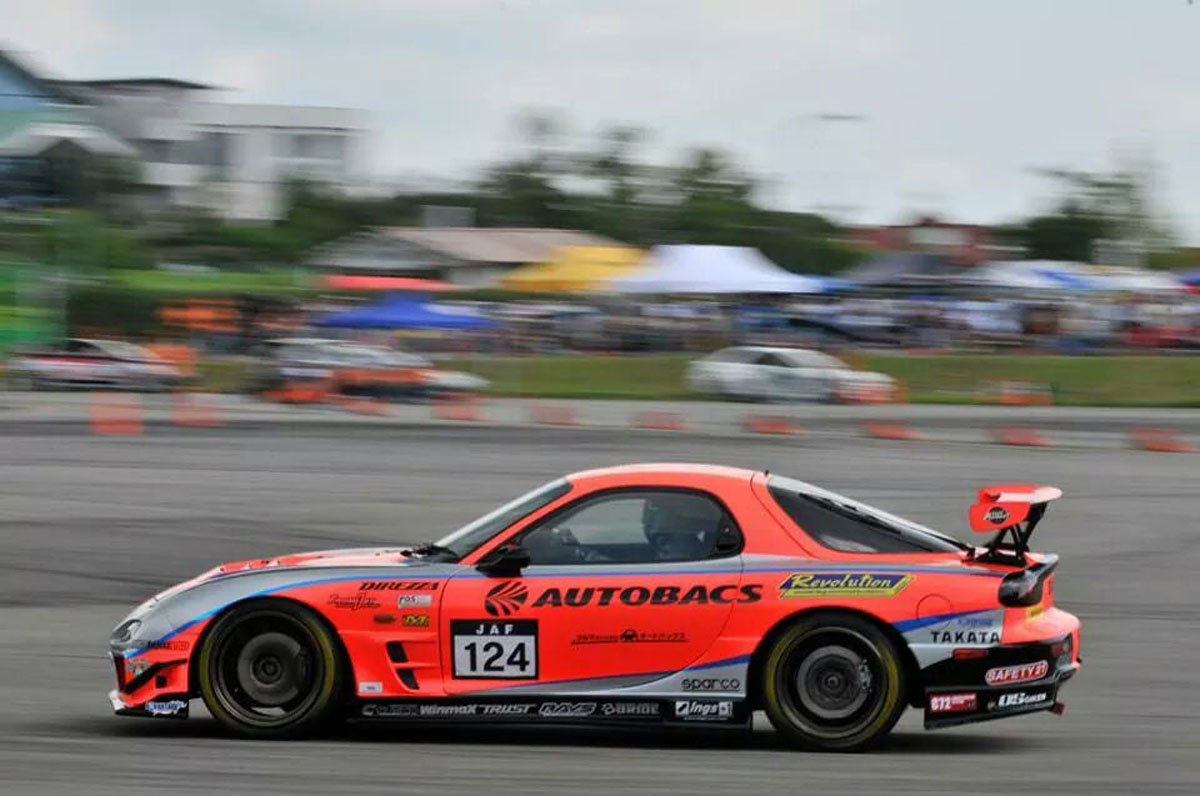 "The All Japan Gymkhana, which is competed all over Japan through a total of 8 rounds,was kicked off in March at the Okayama International Circuit. Having had such a tough season in 2013, not being able to take home even one win, I went into this season's opener having spent the entire winter completely overhauling my machine's settings. To begin with, with my biggest rival, Shibata's Lotus Exige, absent from the opening round, I knew that winning in the season's first race was essential for me to have a chance at securing the title. When I looked at the venues for the 2014 season, I came to the conclusion that there were really only 4 courses where I could effectively complete. I was able to put in a solid run at the opening round and came away with my first victory. In the next round at Sendai Highland I was unfortunately only able to achieve 2nd place. I tried altering the car's specs in order to improve my competitiveness for round 3 at Meihan Sportsland (Nara), but this turned out to be the wrong move. Ultimately, by the time of the race, I had returned the machine back to its original settings. For this reason, I spent far too much time on the settings and ended the race in 2nd. At round 4 at Sunagawa (Hokkaido) my tire matching was good and I was able to push the car to its upper limits, but I still completed the race in 2nd. With round 5 at IOX Arosa (Toyama) being the only full pylon course of the series, I felt that, depending on the course layout, I had a really good chance at taking top spot. In the course set up for the race, the "W free turn" located right before the finish line was a section with a significant level of difficulty. However, I was somehow able to navigate my way through this highly competitive section and come away with my second season win.

I would went into round 6, held at Twin Ring Motegi's Northern Short Course, as the point leader. This would be a crucial round to win in order to put the championship into my sights. Although I was in good form and finished at the top in the previous day's practice sessions, I fell to the mercy of the rapidly changing weather conditions on race day and ended with my worst result of the season, 5th place. This completely threw me off my game and in both round 7 at Koinoura (Fukuoka) and the final round at Honjo Circuit (Saitama) I finished 2nd, which left me closing out the season at 2nd in the rankings."

Tadashi Kawakita is planning to compete in the All Japan Gymkhana again next year in an FD3S RX-7. We hope that he goes on to carry out another top spot battle next year.