30 Years of the Mazda Roadster (English Edition)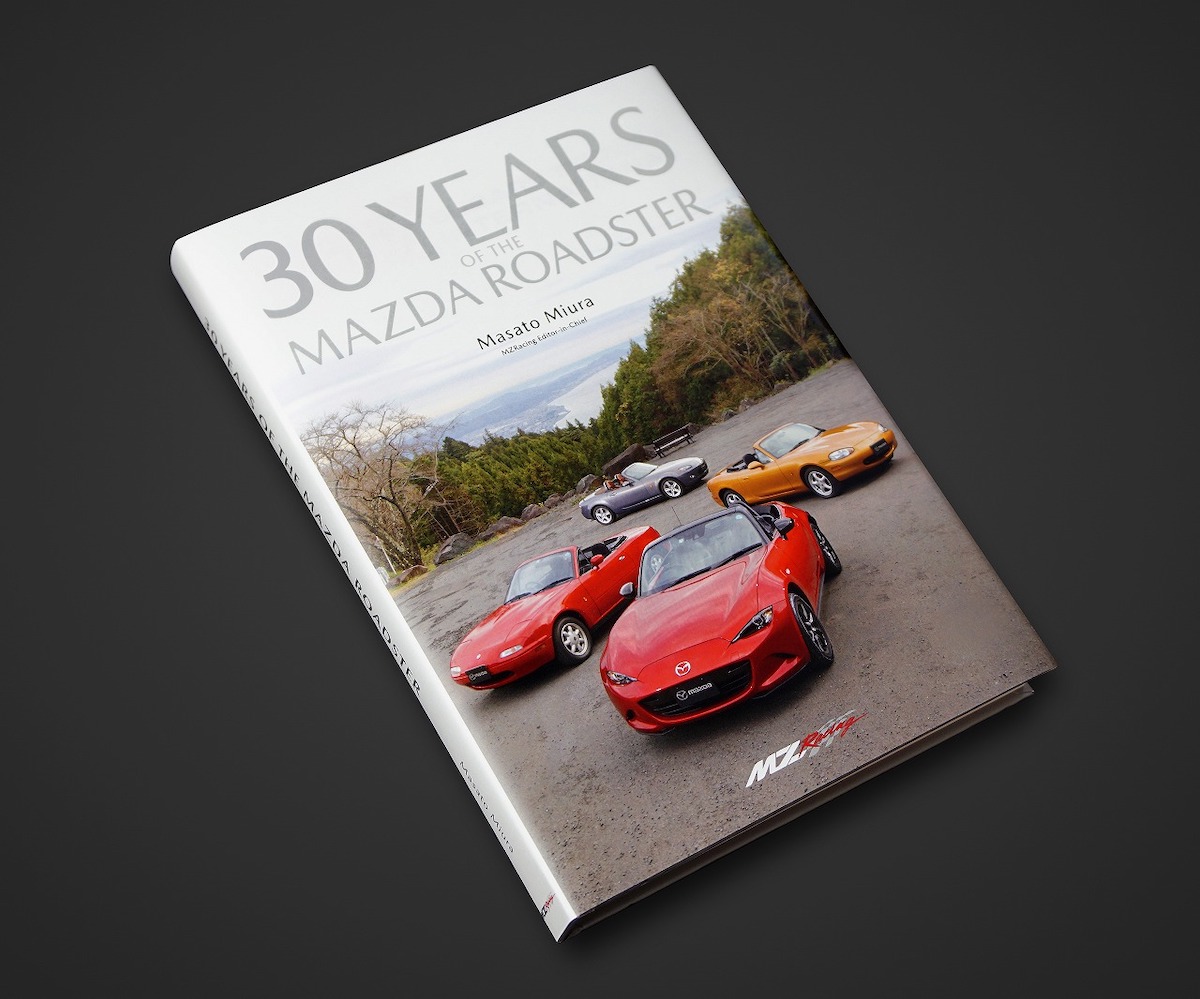 This limited edition book outlines the evolutionary process that led to the four generations of Mazda Roadster / MX-5, while collating information on the transition and development of limited-edition vehicles, testimonies from engineers and related parties, and events. The answer to why the roadster has long been supported by owners and fans is contained within this book. This book acts as a standalone, comprehensive historical record for all roadster owners and Mazda fans. All-color, hardcover, 240-pages.
For those residing in the USA, please find the link below to the Mazda USA shopping site.
https://www.mazdacollection.com/products/books/30-years-of-mazda-mx-5-roadster.html
For those residing in Japan, you can purchase through the MZRacing store (the website is only available in Japanese)
http://store.mzracing.jp/shopdetail/000000000817/
As with the Japanese edition, those who purchase the English edition through the MZRacing store will receive two original MZRacing photo cards and an MZRacing bookmark set.
*If you have trouble navigating the Japanese page please contact us at info@mzracing.jp
*Currently purchase is only possible for buyers residing in Japan and the United States
【Composition】
Introduction  Chapter1 Before the dawn Chapter2 1st Gen.EUNOS ROADSTER Chapter3 2nd Gen.MAZDA ROADSTER Chapter4 3rd Gen.MAZDA ROADSTER Chapter5 4th Gen.MAZDA ROADSTER "The Roadster is no longer just Mazda's" Chapter6 The MX-5 in motorsports "My view of the Roadster" Chapter7 The globetrotting Roadster Chapter8 Data