GLOBAL MX-5 CUP JAPAN Finally Kicks Off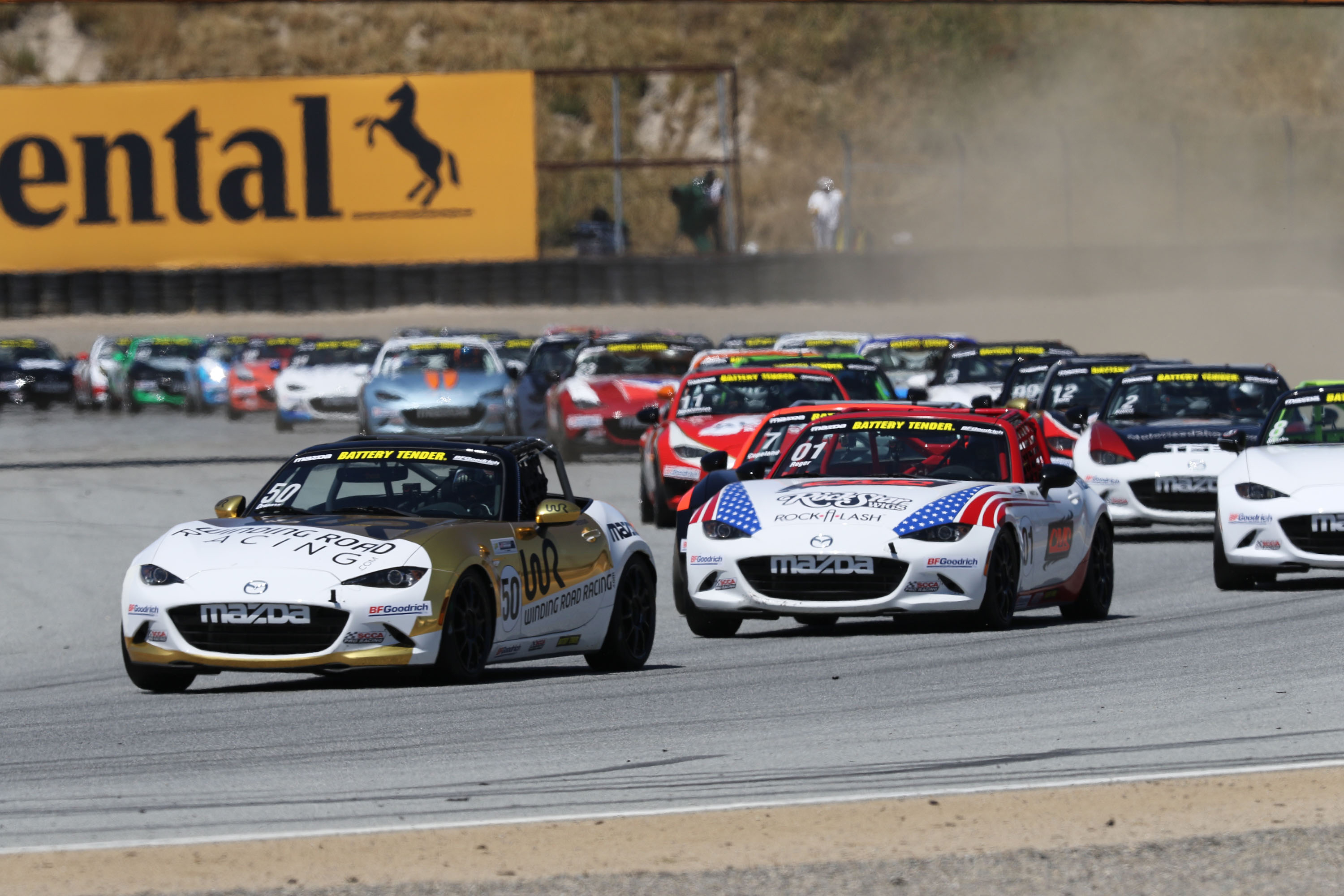 The GLOBAL MX-5 CUP JAPAN will begin from spring 2017 and initially consist of 5 domestic races. The most successful drivers in the series will earn the right to compete at a world final shootout to be held at Mazda Raceway Laguna Seca (Monterey, California). The "GLOBAL MX-5 CUP" was first held in the US from April this year and will gradually expand to various locations around the world, such as Japan and Europe.
Race overview/competition regulations
No. of scheduled races: 5 races scheduled for 2017
Scheduled locations: Okayama International Circuit, Suzuka Circuit, Sportsland SUGO, Twin Ring Motegi, etc.
Race format: 45-minute sprint race
Race status: Quasi domestic series
Eligibility: Individuals who possess an ASN issued A-Class National Sports Driver license
*Drivers who are registered with organizations other than the ASN may be able to participate if they fulfil certain conditions
Supervisor: GLOBAL MX-5 CUP JAPAN secretariat (B-Sports)
World finals: the most successful drivers from each domestic series will be chosen to represent their countries at a world final shootout to be held at Mazda Raceway Laguna Seca
Details of the tournament schedule, vehicle/competition regulations
will gradually be uploaded to the website below.
GLOBAL MX-5 CUP JAPAN official site http://mx-5cup.jp/ 
Overview of race car (shared world specifications)
– Base vehicle: MX-5 (Japan name: Roadster) North America specifications (2.0L engine, left-hand drive)
– Engine, ECU, etc., are sealed at the time of vehicle manufacture, modifications prohibited
– Components such as tires, wheels, dampers, brakes, etc. are specified to ensure parity
– AIM data logger standard
– Vehicle development / production: Long Road Racing (USA)
*For race use only, not allowed on public roads
GLOBAL MX-5 CUP specifications car sales (race car)
– Start of sales: orders will be accepted beginning from August 1st, 2016 (order production)
– Sales agent: CUSCO Japan co., ltd.
– Please contact CUSCO Japan regarding sales price and methods of delivery
Web site http://www.cusco.co.jp/products/mazda_global_mx-5_cup.html
[Related links]
>>>
Global MX-5 CUP First Race at Mazda Raceway Laguna Seca
Photo by MZRacing