Send-Off for the Late Yoshimi Katayama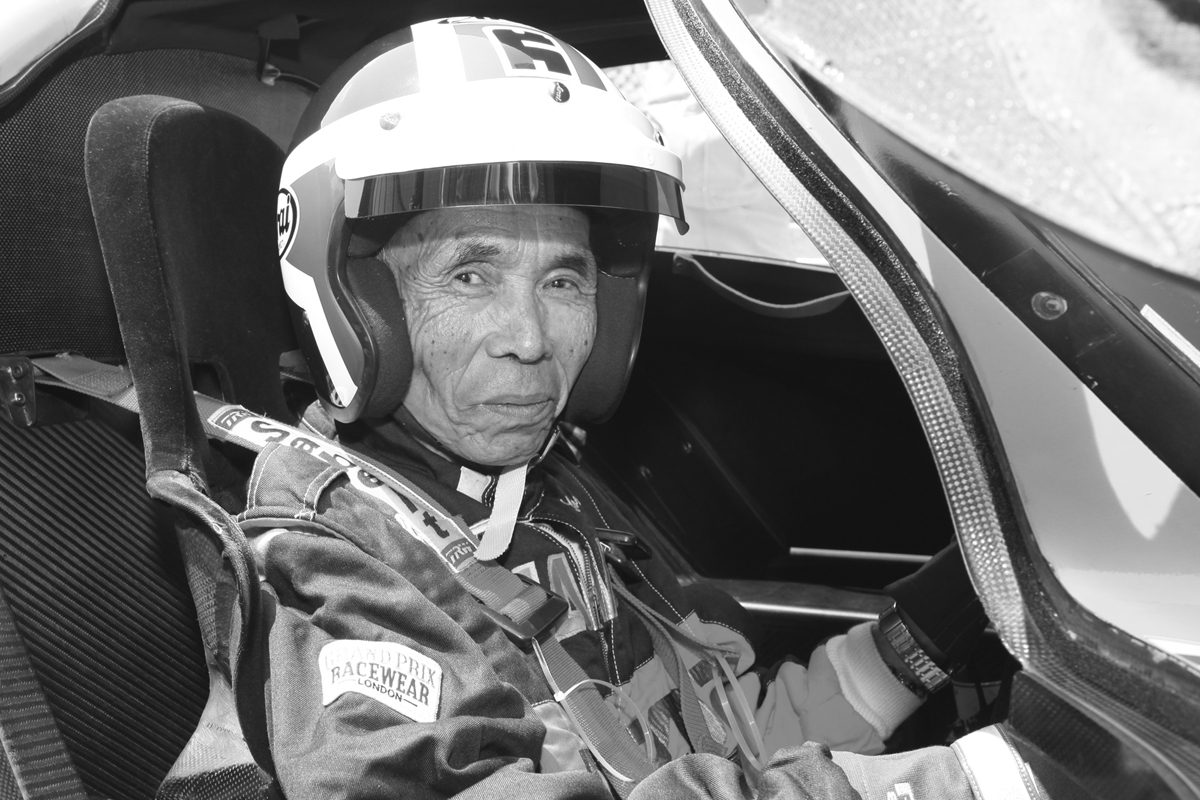 Yoshimi Katayama was active in both domestic and international races as one of Mazda's ace drivers and then, even after retiring from the top categories, he continued to greatly contribute to the company, serving as a training instructor, a new car development driver, and so on. Having been in poor health for some time, he unfortunately passed away at the age of 75 on March 26th.
In order to allow Mazda fans a chance to look back on Katayama's great feats and achievements, his eldest son and Katayama Racing representative, Katsumi Katayama has decided to hold a "Send-off for Yoshimi Katayama." The venue will be at a corner at the "Kobe Mazda Fan Festa 2016" being held by Kobe Mazda in Kobe City, Hyogo Prefecture.
The corner will be decorated with flower stands, a portrait of Katayama, photo exhibitions, video screenings as well as his beloved racing suits, helmets and so on. The flowers and exhibitions will be on display throughout the event and all are welcome to pay a visit. However, it is asked that visitors refrain from brining their own bouquets and tributes. Entrance is free and please be aware that the display will be briefly closed for a farewell ceremony to be held from 1:30pm on the 4th.
– Venue –
Kobe Fashion Mart, Kobe, Hyogo Prefecture Higashinada Koyochonaka 6-chome 9 * Please come by public transport or, if coming by car, please use the general parking located around the venue
– Schedule –
June 4th (Sat) – 5th (Sun) 2016, 10:00am – 5:00pm, will be held even under rain. Severe weather will result in a cancellation.
The Kobe Mazda Fan Festa 2016 will have new Mazda road cars on display, along with race cars such as the Mazda LM55 Vision Gran Turismo, the Mazda 787B JSPC, the Mazda Prototype 2016 Show Car, Mazda 323 WRC replica. There will also be stage events, while car accessories, lifestyle goods, and so on will be on sale. The MZRacing store will also be setup. For more details of the event follow this link >>>
http://bit.ly/1TpzWrp
– The career of Yoshimi Katayama –
Yoshimi Katayama was born in May of 1940 and when he made his motorcycle debut in Hyogo Prefecture in the early 1960s, he achieved a winning streak with overwhelming speed. After that he moved into the World Moto GP where he was particularly renowned in Europe as a "genius rider." In 1964 he was contracted to Mazda (then, Toyo Industries) where he made his four-wheel debut driving a Carol in the second Japanese Gran Prix. After he retired from motorcycle racing, he served as Mazda's ace driver and was greatly involved in the development of rotary engine race cars. He teamed up with Toshinori Takechi to take on the 24 Hours of Spa-Francorchamps in 1970 in a Mazda R100 Rotary Coupe, where the pair ran in the top spot for a great deal of the race, a massive success for the team. After that, Mazda began to focus on domestic activities and Katayama, along with Yojiro Terada, Takeshi Yorino, etc. repainted the landscape of domestic touring car racing, where the Skyline GT-R had been dominating, and was fundamental to the Mazda rotary era, driving cars like the Capella and Savannah. In the 1980s he also competed for Mazda Speed in the 24 Hours of Le Mans, where he achieved a phenomenal 4 class podium finishes.
Photo by MZRacing