Mazda 787B JSPC Spec to Appear at Suzuka Sound of Engine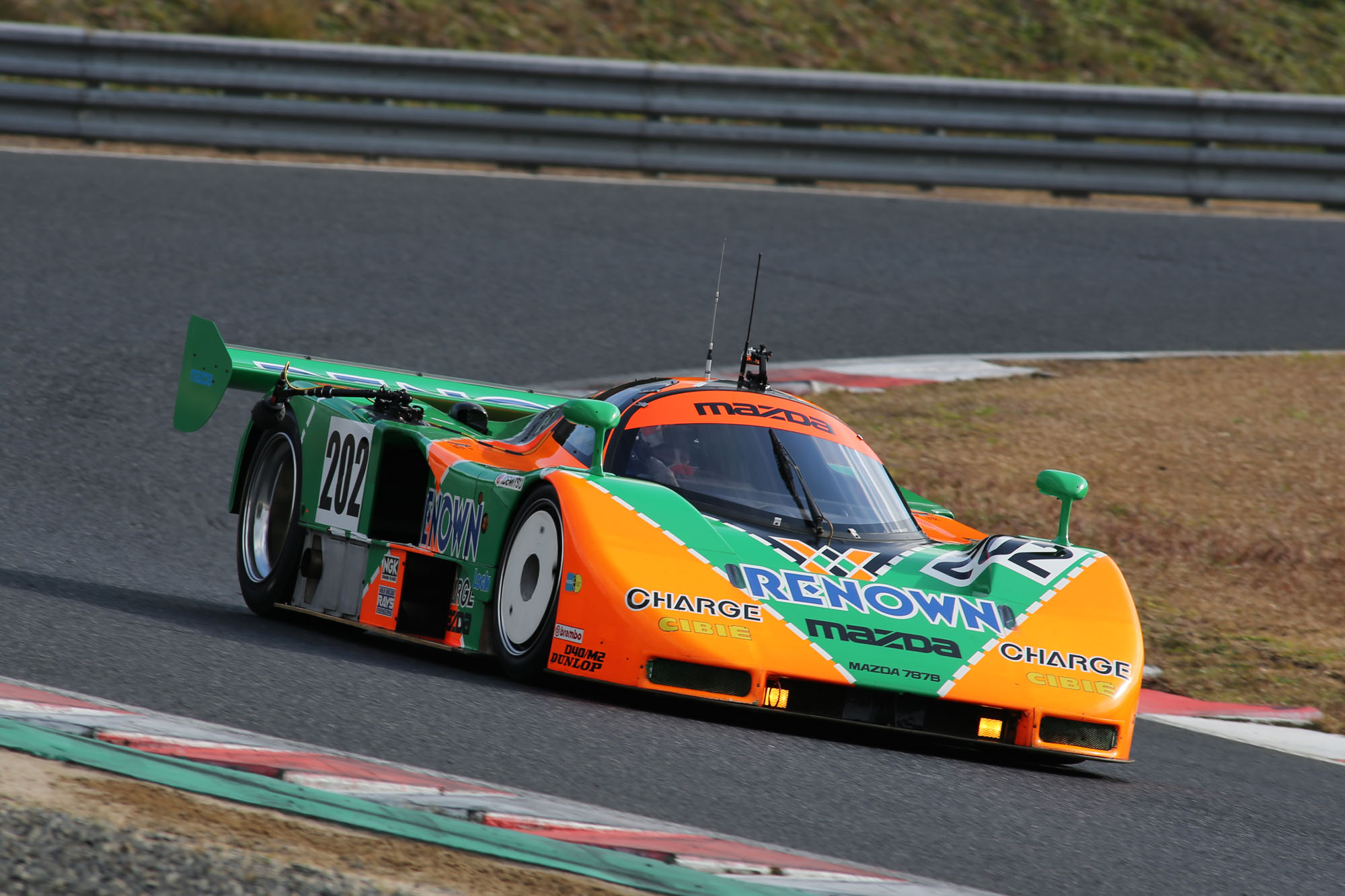 Since it was decided to make the No. (#) 55 Mazda 787B, that took overall victory at the 1991 24 Hours of Le Mans, a permanent preservation car to be memorialized in a museum, from July of the same year, this #202 stepped up to take its place in competing in the All Japan Sports Prototype Car Championship (JSPC). The #55's specifications were made specifically for competing at Le Mans, while the #202 was unique in that it was tailored for JSPC races and made to sprint specifications. Replacing the high-intensity headlights attached to the lightweight front and rear cowl, were smaller headlights, while the battery was miniaturized and the weight reduced right down to the wire of the regulation weight. In addition to this, the renown color of the #55 was inverted, really setting the machine apart. However, the engine remained identical to the Le Mans spec 700hp Mazda R26B 4-rotary engine, meaning that its unique 4-rotor roar was not altered at all. Currently it has been restored to perform demo runs at various events and is being actively preserved at a garage in the Mazda Mine Proving Grounds (Yamaguchi).
This time around the Mazda 787B JSPC spec will be participating in the Legend Car runs, with former Mazda contract driver, Yojiro Terada taking the wheel. Mr Terada made his debut 50 years ago at Suzuka. With this year marking the 50th year in motorsports for this still active driver, this demo run is an event to commemorate. At the same time, the Nissan R91CP, which took victory at the 1992 24 Hours of Daytona will also be taking part. On top of this, Mr Terada is planning to take part in a talk show to be held on a stage set up at the very first row of the grand stand. Suzuka has a similar layout to Le Mans, in that both tracks are enclosed by stands and the pit building, creating a type of "valley" in which the roar of the full throttle R26B engine reverberates for miles. Such a spectacle would bring goose bumps, not just to Mazda fans, but to any individual who is a fan of car racing. With the entire day packed with events such as demo runs by F1, 2-wheel GP, and historic racecars, it is guaranteed to be a day to remember.
For more details on the SUZUKA Sound of ENGINE 2015, please visit the official website
http://www.suzukacircuit.jp/soundofengine/
Photo by MZRacing