2017/05/18
Yojiro Terada to Race at Road to Le Mans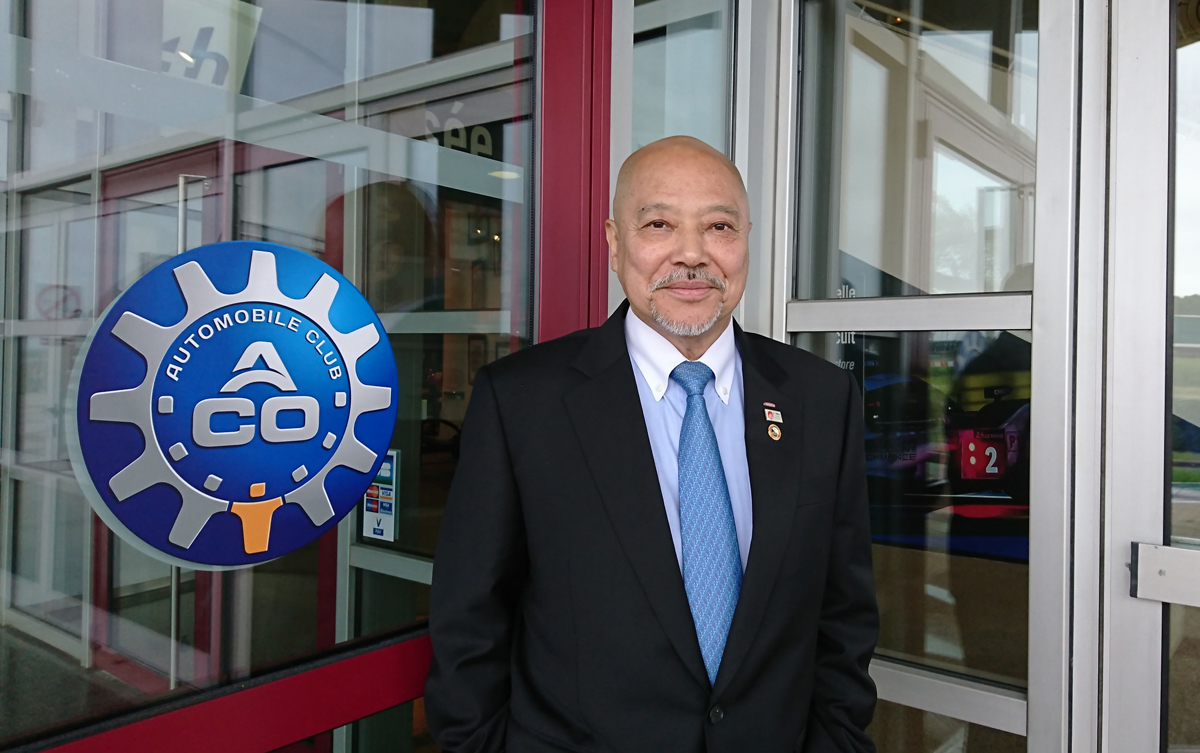 TERRAMOS Ltd. representative and racing driver, Yojiro Terada will be participating in the "Road to Le Mans" support race for the 24 Hours of Le Mans being held this June.
The "Road to Le Mans" is promoted by the organizers of the 24 Hours of Le Mans, the ACO (Automobile Club de l'Ouest), and consists of a race where LMP3 and FIA GT3 vehicles compete. The race will be held on the same weekend as the 24-hour race (15th to 17th) and acts as a lead up to the main event. Terada will be driving an LMP3 vehicle, all of which utilize the same mid-ship mounted naturally aspirated 5-liter, V8 engine. This is an introductory global category that is not only raced at the Road to Le Mans but also in the European Le Mans series, that is competed throughout Europe, the Asian Le Mans series, the American IMSA Prototype Challenge and so on. This year's Road to Le Mans sees 30 LMP3 entries and each car will have two drivers compete in the 1-hour race. Terada will be driving alongside Sylvain Boulay (France), with whom he has partnered with previously, in the DKR Engineering (HQ: Luxembourg) maintained "LMP3 Adess."
Terada related,"Although I turned 70 this year, my desire to race at Le Mans has not dissipated in the slightest. I will never lose my passion and longing to drive fast race cars and harness their potential and that's why I will be competing in this race. I have driven at Le Mans 29 times in my 52 years of racing, taking class victory in 4 of those events. The dreams that I had as a kid have remained unchanged as I've gotten older and still consume my mind. Le Mans is a race worthy of devoting one's life to. I always try to improve myself through the joy of driving and I hope that I can continue to maintain this passion as much as possible into the future. This year will again see the Support Our Kids program bring 9 junior-high and high school students, from areas afflicted by the 2011 Tōhoku earthquake and tsunami, to Le Mans, in order to foster their independence through cross-cultural experiences. I would be thrilled if these kids could take away something through watching me race. I would like to also humbly thank WOX (02 Delivery Liquid) for supporting my participation."
【Yojiro Terada Profile】 Born in Kobe City 1947 – 70 years old
Making his race debut in 1965, he joined Mazda Auto Tokyo in 1969 and went on to drive the Rotary Coupe, Capella, and Savanna RX-3, after which he achieved glory by becoming the 1974 Fuji Touring champion. He took three consecutive victories in the Fuji Tourist Trophy Race from 1976. He was the first Japanese driver to compete in three of the world's most prestigious 24 hour races; Spa Fancorchamps, Daytona and Le Mans. From 1974 until the present day he has driven at Le Mans a total of 29 times and achieved 4 class victories. He holds the record for the most entries into Le Mans for a Japanese driver. After retiring from Mazda Speed he established AutoExe Inc. in 1997 for developing and selling Mazda exclusive car parts and has poured his passion into the business. He also serves as an instructor for the Mazda Driving Academy, drawing upon his extensive circuit experience. In 2003 he became a trustee to the ACO and has acted as a motorsports cultural bridge between Europe and Japan, as well as the Far East region in general.
Photos by TERRAMOS