Mazda Announces Refocus of Motorsports Strategy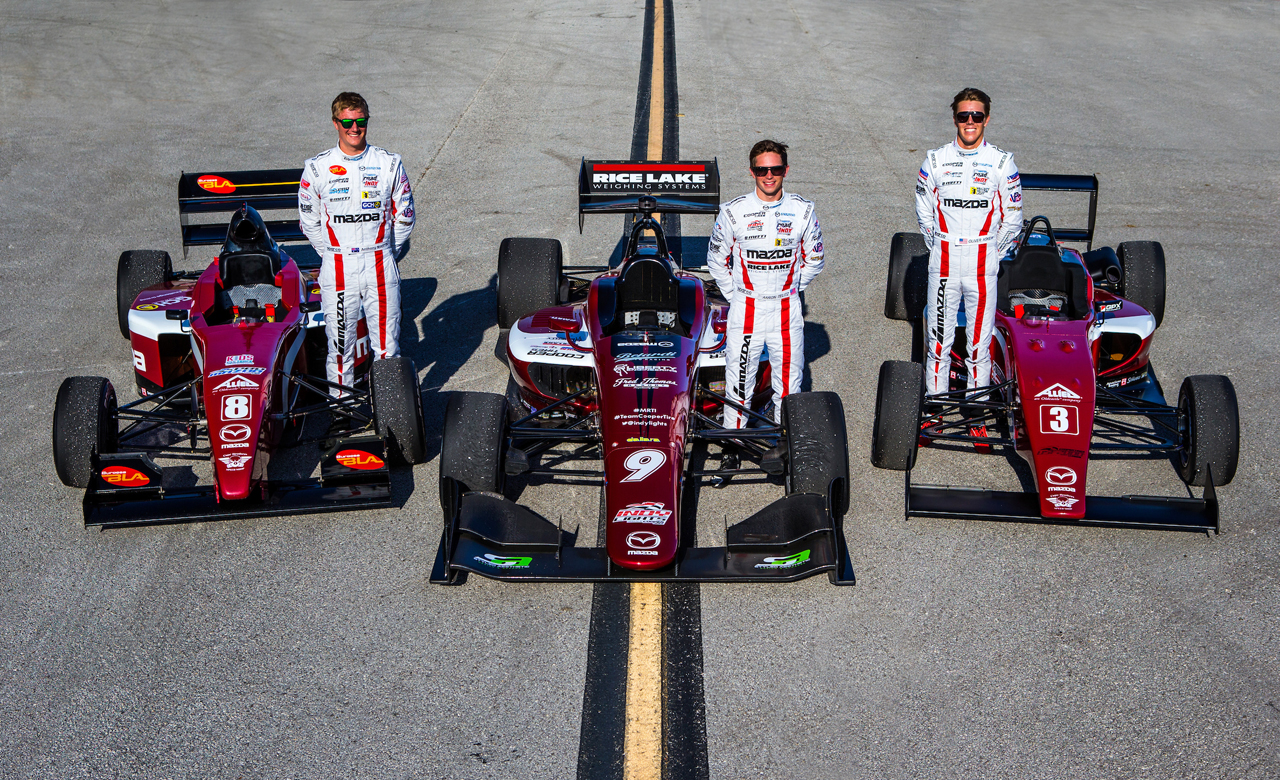 – Mazda to conclude Road to Indy involvement; Mazda Road to Indy scholarships to be awarded through 2019 season –
IRVINE, Calif. (July 31, 2018) – As part of the continual evolution of the Mazda brand, the company today announced a shift in its motorsports strategy that will see the company wind down its involvement in the Mazda Road to Indy, including the USF2000, Pro Mazda and Indy Lights championships at the end of the 2018 racing season.
"While it is extremely difficult to make this announcement, the time has come for Mazda to focus our resources into other areas of our motorsports footprint," said John Doonan, Director, Mazda Motorsports. "Mazda remains committed to its variety of motorsports programs including our grassroots club racing initiatives, the Battery Tender Global MX-5 Cup presented by BFGoodrich, the Mazda Road to 24, and Mazda Team Joest. We are looking forward to seeing the final Mazda Road to Indy class compete in 2019 and crowning a winner at the Shootout later this season."
Formally established in 2010, the Mazda Road to Indy created a path for over 250 young drivers from USF2000 all the way through the IndyCar Series and the Indy 500. Seven drivers have taken the Indy Lights championship and the Mazda Advancement Scholarship that came with it to make their Indianapolis 500 debut. The Mazda Road to Indy has produced 20 champions at all three levels, all advancing their careers with the help of the over $12 million dollars that Mazda has invested in open-wheel racing.
While the Mazda Road to Indy has proved a successful program, the Mazda brand has continued to evolve, leading to the decision for the company to focus its resources in other motorsports initiatives.
"The Mazda Road to Indy is the latest in a long line of history-making motorsports initiatives by Mazda," said Doonan. "We had a vision, we found very special partners who shared that vision, and we executed the first and only scholarship program in open-wheel racing anywhere in the world. Creating the Mazda Road to Indy and cultivating the talent of these young drivers has been hugely beneficial for both Mazda as well as the young drivers, teams, engineers, crew members, and others who have grown their careers around the Mazda Road to Indy. We are grateful to all of the partners in the Mazda Road to Indy, especially Andersen Promotions who remain our valued partners in the Battery Tender Global MX-5 Cup."
While Mazda's participation in the Mazda Road to Indy will conclude at the end of this season, the 2018 USF2000, Pro Mazda and Indy Lights champions will receive Mazda Advancement Scholarships for the 2019 season. The annual $200,000 Mazda Road to Indy Global shootout will also be held in December of this season.
Text and photo by Mazda USA