2019/07/18
GHR Motorsport Aiming to Revolutionize Rally Mexico with the Mazda 2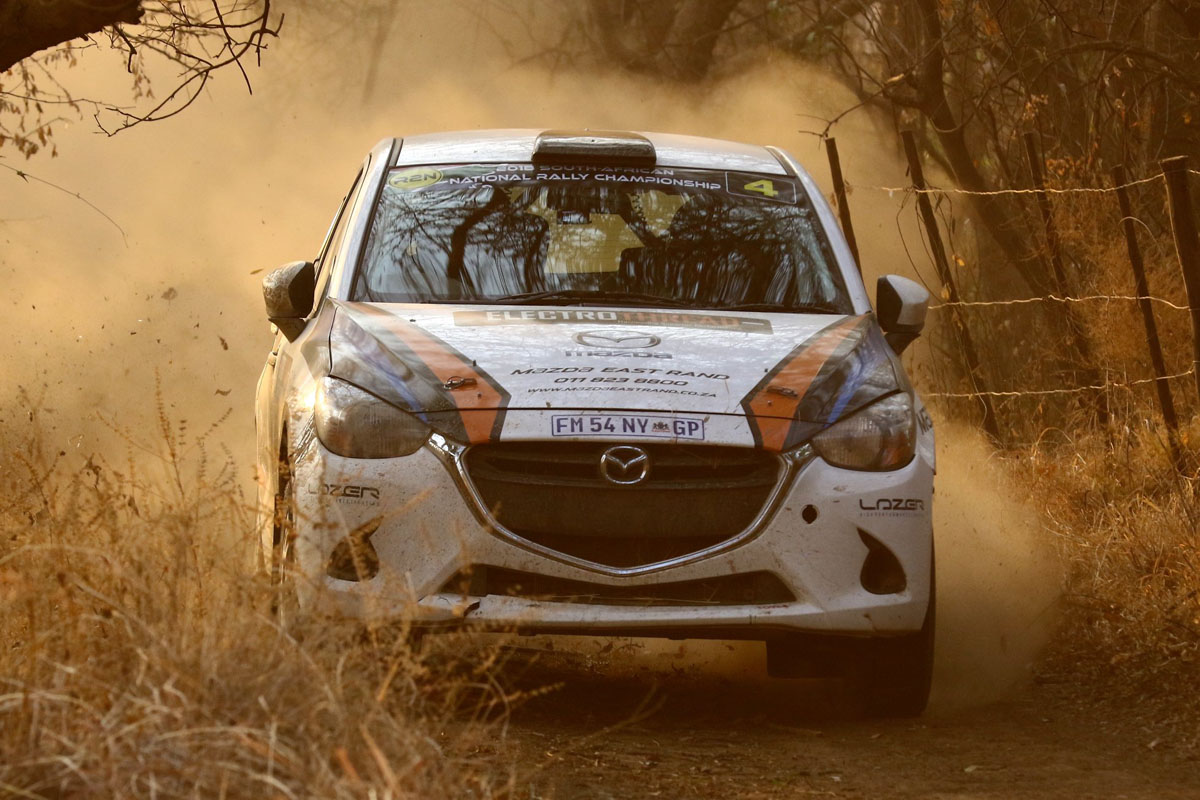 They are currently in the process of building a couple of rally use Mazda 2s. The machines will be fully developed in Mexico and this will be the first time that a Mexican developed rally car will be built along regional FIA regulations (FIA NACAM regulations approved for North America, Central America and parts of South America, such as Venezuela, Colombia, Ecuador and Peru). The cars must comply with FIA NACAM regulations in order to compete in the WRC MEXICO with the Mazda 2 R1.
The team is currently in the process of building the roll cage, and their first 2 cars are in the production line, with a goal of building around 10 cars in the first year. Their aim is to provide rally cars to young drivers or racers who are running on a low budget and want to enter the rally world in a real rally car.
Their goals for their new machines are that they become state-of-the-art new generation cars, be designed and built for rally competition, recieve FIA safety regulation certification, achieve a high level of cost performance in regards to maintenance, and realize a simple yet sturdy and high quality construction using high quality components. The main features of the cars will be a Chromoly roll cage, seam welding, FIA homologated ATL fuel tank, hydraulic brakes, rear disc brakes, 16-inch Braid wheels with Pirelli Trofeo R205/50/16, Sabelt Taurus racing seats and an ECU remap.
The car will be powered by a gasoline 1.5L Skyactiv-G naturally aspirated engine that will produce 125 HP @ 7500 RPM and 120 lb/ft @5500 of torque. Mazda's "G Vectoring Control" will join together the engine, transmission, chassis and bodyshell to make it a car with supreme precision. The engine will utilize a 6-speed manual transmission and the car weight is expected to be around 1,100 kilos. These features should put it in accordance with FIA R1 (NACAM) regulations
The team is working hard to have their first Mazda ready to compete in the 16° NACAM Rally Sierra Juárez 2019 (August 28-29) where it can start making tests and improvements. The following FIA NACAM Rally championship round will be the last one of the year on November 21st. Both rallies are asphalt. The team intends to start preparation for the Rally Mexico 2020 in March of that year. From that point on the suspension will be upgraded for gravel, along with other necessary improvements.
This new and exciting project is sure to bring a new face to the American continental rally and Mexico's rally scene. It will hopefully be the perfect platform for future rally stars and its low cost will surely provide a great opportunity for young drivers to take their first steps. FIA NACAM Homologation will create a smooth way for budding rally drivers in the region to compete in WRC and NACAM events.
Text by MZRacing, Photos by GHR Motorsports