Mazda backs "Support Our Kids" at Le Mans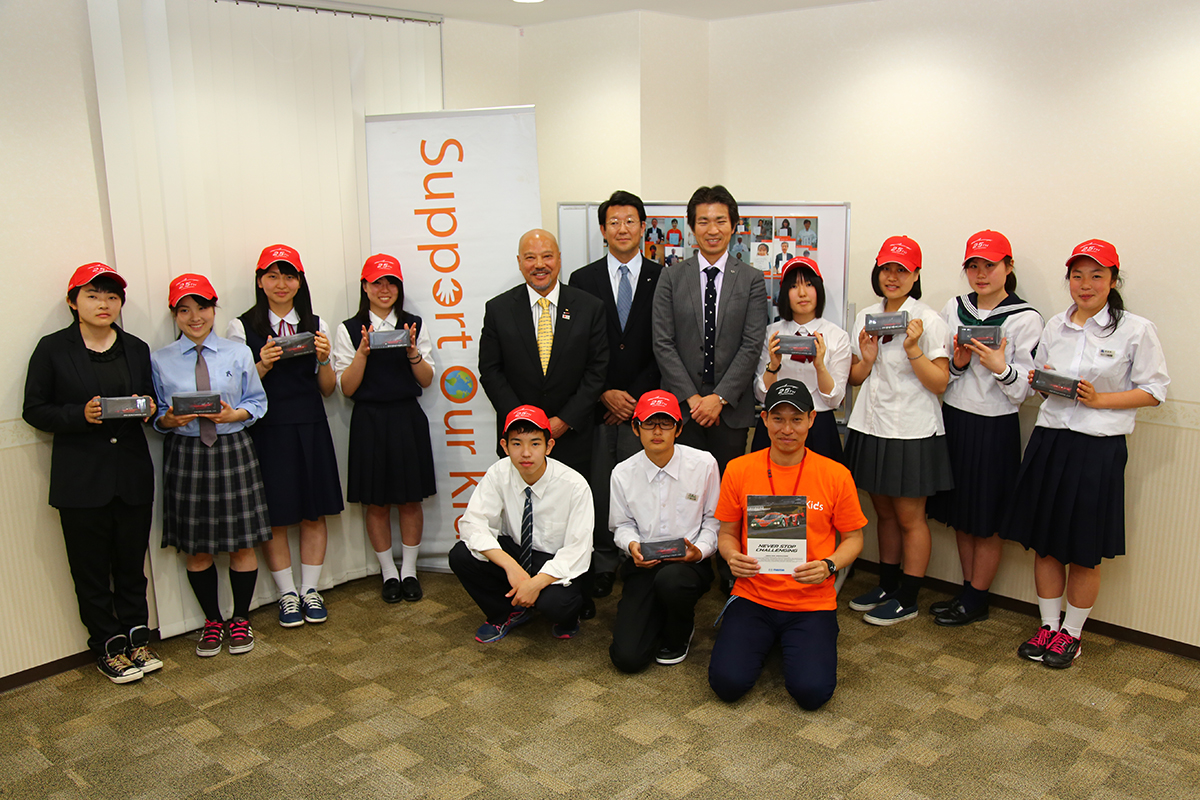 This program, which seeks to support the children affected by the Great East Japan Earthquake, is working to promote the self-reliance of children who will shoulder the future reconstruction of Tohoku through activities such as overseas home stays and cultural exchanges at embassies. These programs are implemented through the understanding and assistance of various foreign embassies, as well as celebrities such as athletes, cultural figures and business people. The students currently residing in France will not only interact with local teenagers and receive lessons in the French language, they will also be able to watch the 24 Hours of Le Mans and ride in the Mazda MX-5, which will celebrate its 25th anniversary, in the race track parade.
Prior to departing, a pre workshop was held in Tokyo on June 4th. At first the 10 participants seemed a little nervous, but as they proceeded through the workshop you could gradually see their ambitions rising to the surface. From here on out it is clear that their motivation and desire to dive head on into the outside world will shine brightly. At the workshop the students were presented with gifts such as a 25th Anniversary Mazda Roadster red cap and model car. With the red caps their group activities are sure to stand out and it will act as a kind of team uniform that they can wear together. After the half day long workshop, which covered items such as French culture, the French language, the history of Mazda and Le Mans, things to be aware of in the country, etc. the students safely departed for France on the 5th.
They have an amazing schedule to look forward to which includes participating in the Le Mans city parade on the 13th, as well as the car parade at the Circuit de la Sarthe to be held just prior to the 24 hour race's beginning. Of course MZRacing will be covering the whole event and will be bringing you constant updates straight from the source.
We are currently uploading information in real time on facebook:
https://www.facebook.com/MZRacingJP
Please comment or "like" to show your support for the kids. Hashtag #RS25th.
Photo by MZRacing