2016/11/17
New "Mazda RT24-P" Prototype Unveiled at LA Auto Show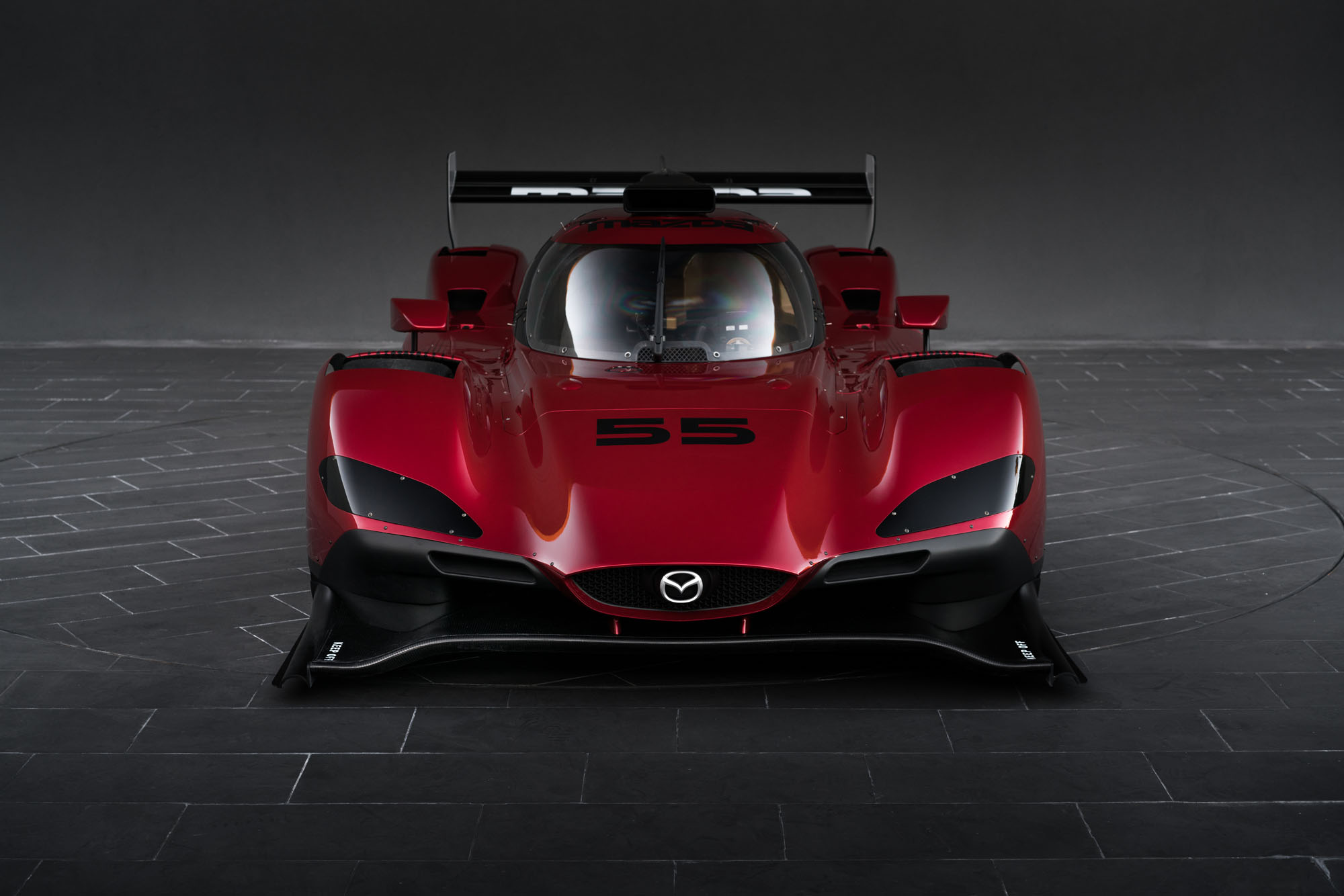 On November 16, Mazda USA unveiled its new "Mazda RT-24P" prototype race car at the Los Angeles Auto Show. This machine is set to open up a new era in the history of Mazda's motorsports activities in North America. The Mazda RT24-P will compete in the prototype class of the IMSA WeatherTech SportsCar Championship under Daytona Prototype International (Dpi) regulations. After passing through track testing it will make its race rebut at the 24 Hours of Daytona scheduled to be held in late January.
Mazda is renowned worldwide for creating cars with its unique engineering and design philosophy and this prototype car is no exception. The bodywork has been developed by Mazda designers integrating the company's KODO—Soul of Motion philosophy and the Mazda RT24-P's smooth flowing contours, Mazda 5-point grill, and so on reflect that.
Ken Saward, senior manager of Design at Mazda Design America stated the following. "KODO design is at the heart of any vehicle that carries a Mazda badge, and that is very evident in the design of the 2017 Prototype. We considered the two main parameters of designing a successful race car for this series: aerodynamic performance and the new-for-2017 technical regulations. Working with Multimatic's aerodynamicist and engineers, we discovered that applying the KODO design philosophy to the surfaces and the silhouette of the car enabled us to create a dynamic, purposeful-looking design and a very aerodynamically efficient one."
Managing and operating the two Mazda prototypes will be, as always, the Florida based SpeedSource Race Engineering. The Riley Mk. 30 chassis was developed by Riley Technologies in conjunction with Multimatic. Riley are a chassis manufacturer that has attained 99 wins in North American endurance races since 2004 and have taken a total of 9 championships. Multimac is a specialist chassis technology company that has been involved with Mazda USA's prototype racing activities since 2014. The Mazda team will first test the Riley Mk.30 chassis in late November. The power unit that will be mounted into the Mazda RT24-P will be the Mazda MZ-2.0T engine that competed in the 2016 IMSA season. The in-line four-cylinder gasoline direct injection turbo engine was jointly developed with UK based AER and generates approximately 600 hp.
"This is a huge moment for Mazda Motorsports and the entire Mazda family," said John Doonan, director of Mazda Motorsports North America. "To have a car which features Mazda design language at the top level of our motorsports program is meaningful for us as a brand. We believe we have the right team, the right drivers and the right chassis to win races and championships.
"Mazda has good, long-standing relationships with Riley and Multimatic, and is happy to be the first to test their new chassis. We look forward to seeing it make its racing debut at Daytona with Mazda bodywork and the Mazda MZ-2.0T engine. The strategic vision of IMSA to give auto manufacturers this opportunity to integrate our branding —to better engage our passionate fans— is unique and we're proud to be the first to unveil what is possible."
Photo by Mazda USA