2015/09/26
Two SKYACTIV Technology Equipped Motorsports Base Cars Revealed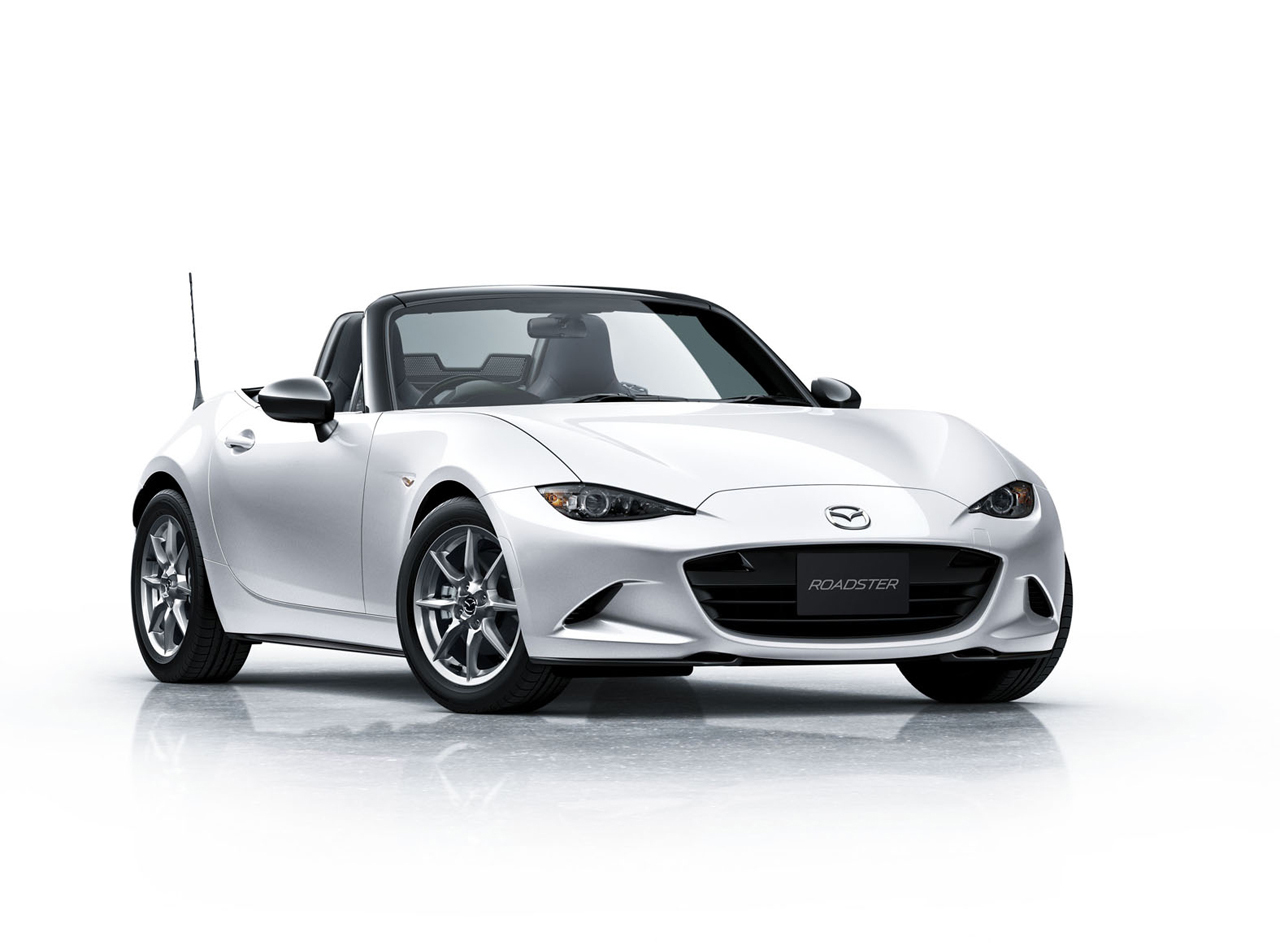 The Roadster NR-A was created to participate in numbered race series such as the Party Race II. The modifications specific to the NR-A include vehicle height adjustment controls, Bilstein dampers, a front suspension tower bar, etc., to strengthen the chassis. At the same time an increased capacity radiator, large-diameter brakes, and so on have also been added to improve cooling and durability. Furthermore, it will be equipped with a torque-sensing super LSD, which is not included in the S-grade. Another special feature are heat-resistance measures, such as slits in the differential covers. Other features not found in the S-grade are a rear stabilizer and tunnel brace bar that conform with the S package / L package.

The engine has also received a roadster dedicated forged crankshaft designed to cope with high revs. It has a maximum output of 96kW <131PS> / 7,000rpm and a maximum torque of 150N · m <15.3kg · m> / 4,800rpm.

Going into its 14th year, the JAF certified numbered race, the Party Race II, which has its origins in the original Roadster Party Race that began in 2002, requires the addition of safety equipment such as a roll cage and this is what has led to the creation of this NR-A grade model. With components based on package options being added to the simple equipment of the S-grade, the car gives a clear Spartan-esque impression and is very reasonably priced for a sports driving companion.

The Demio 15MB can be said to be the more advanced successor model to the DE Demio that is currently competing in various Japanese domestic motorsports competitions. The main fields of battle for the Demio are Gymkhana (PN1 class), rally (JN3 class), and dirt trials. What will underpin the performance of the new model in all these competitions will be its lightweight (1000kg), highly rigid chassis. Another special feature is the adoption of exclusive or strengthened parts for those that cannot be altered aftermarket due to vehicle provisions.

One of these parts is the power train. Within the current SKYACTIV-G equipped Demios, even the 1.5 liter engines have, up until now, not featured a 6-speed transmission, so a new one has been provided. When compared to the 5MT of the 1.3 liter and the SKY-D's 6MT, The SKYACTIV-MT 6-speed has a crossed gear ratio with a low final gear (From 1st ~ 3.583 / 1.904 / 1.290 / 0.972 / 0.795 / 0.645 / Final 4.388). Furthermore, the 1.5 liter SKY-G engine (max output: 85kW <116PS> / 6,000rpm, max torque: 148N · m <15.1kgf · m> / 4,000rpm) has a standard grade exhaust manifold with a 4-2-1 layout . As this is also another part that cannot be replaced, the high potential of the base engine is a great merit of the car. Another similar advantage is the genuine large-diameter brakes that are equipped from the outset, as regulations state that the pads and shoes are the only parts permitted to be modified.

As for tire size, along with the standard 185/65R15s, 185 / 60R16s and 195 / 55R16s are also available as a manufacturer option. The 195/55R16s that are scheduled to go on sale in December as an additional setup and are rumored to have been expeditiously created to correspond to research carried out by active Gymkhana racers. This increase in size allows the cars to sport 205mm width tires in accordance with Gymkhana PN1 class provisions, which state that "a 10mm tire width increase and 1mm increase in wheel diameter" are acceptable. With this any disadvantage it had with its rivals has been dispelled and, along with the new power train, we are likely to see Mazda's true motorsports spirit shine through with these machines.
We are expecting great things from both the Roadster NR-A and Demio 15MB in full-fledged motorsports events. MZRacing can't wait to see what next season has to hold.