Mazda Motorsports Selects Multimatic to Operate Daytona Prototype International Program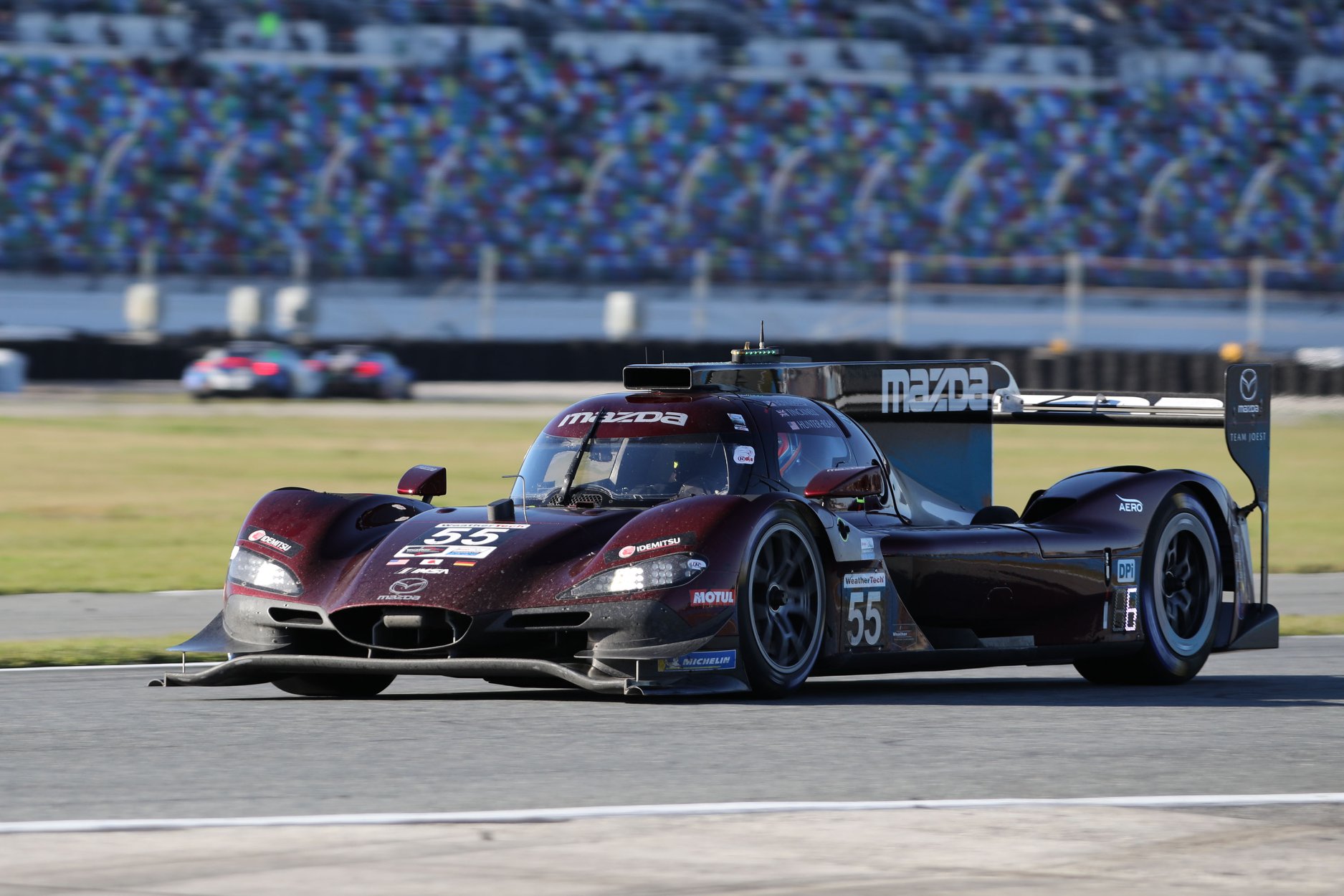 IRVINE, Calif. (March 19, 2020) – Beginning at the next round of the IMSA WeatherTech SportsCar Championship, the pair of Mazda RT24-Ps will be operated by Multimatic Motorsports, the competition arm of Multimatic.
With its broad experience in racing operations and race car development, Mazda has now tasked Multimatic with the operation of its flagship racing program.
"Mazda is looking forward to going racing with Multimatic when IMSA resumes racing, with a shared goal of winning the IMSA driver and manufacturer's championships," said Nelson Cosgrove, director, Mazda Motorsports. "The management and engineering staff at Multimatic is familiar with our team and will continue to elevate our program."
The driver lineup for Mazda Motorsports will remain unchanged. Jonathan Bomarito and Harry Tincknell will share the No. 55 Mazda RT24-P and will be joined by Ryan Hunter-Reay in the remaining Michelin Endurance Cup events at Watkins Glen, Road Atlanta and Sebring. Oliver Jarvis and Tristan Nunez will continue in the No. 77 Mazda RT24-P and be joined by Olivier Pla at the three endurance races.
Mazda North American Operations is headquartered in Irvine, California, and oversees the sales, marketing, parts and customer service support of Mazda vehicles in the United States and Mexico through nearly 620 dealers. Operations in Mexico are managed by Mazda Motor de Mexico in Mexico City. For more information on Mazda vehicles, including photography and B-roll, please visit the online Mazda media center at InsideMazda.MazdaUSA.com/Newsroom.
Text and Photo by Mazda USA