"Demio Motorsport Concept" First Unveiling at Motorsport Japan 2015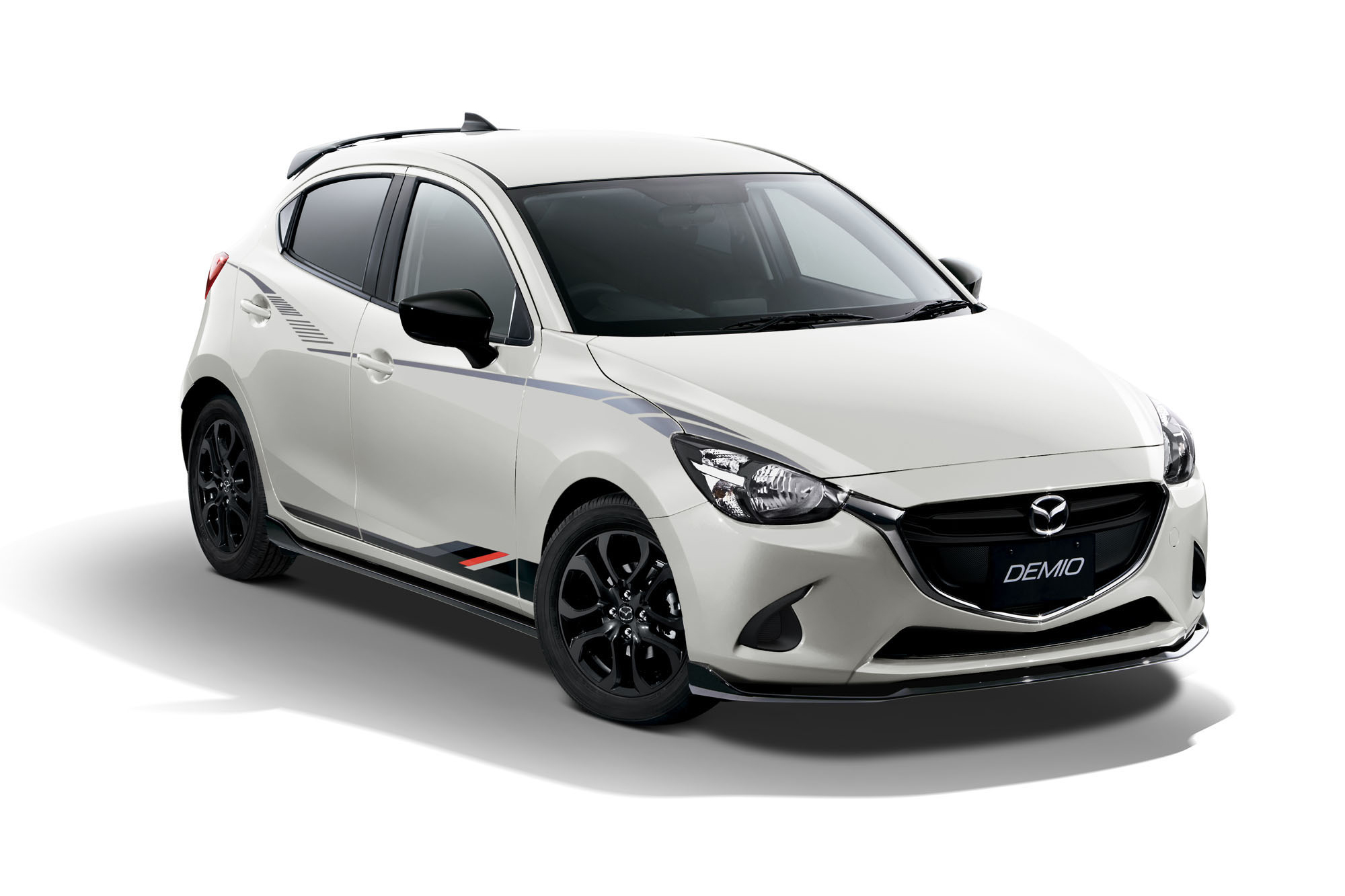 The "Demio Motorsport Concept" is a proposed model for acting as the ideal base car for B-license competition such as rally and dirt trials, as well as beginner races such as the Mazda Fan Circuit Trial and the Mazda Fan Endurance. The car equips the new Demio (1.5 liter SKYACTIV-G Gasoline engine) with a 6-speed SKYACTIV-MT transmission, larger brakes and so on, and is set to go on sale from Autumn this year for use in the 2016 season. In addition, the "Women in Motorsport Project," which began recruitment from February and established 26 candidates, is also set to be announced at "Motorsport Japan 2015." To celebrate this, it will be possible for visitors to ride in a Roadster training vehicle with the project's leader, Keiko Ihara, while talk shows will be carried out on the JAF stage, presentations given at the Mazda booth, and much more. Also in the booth, the new Mazda MX-5 will be on display, motorsport videos will be screened and a merchandise corner will be set up for selling items such as minicars and Mazda goods.
Within the venue's "interactive test drive program" corner, it will also be possible to test-drive the Mazda Demio and Mazda 3.
[Official Website]
www.motorsport-japan.com/msjf/
Photo by Mazda