Superb performance by GHR Motorsport in the US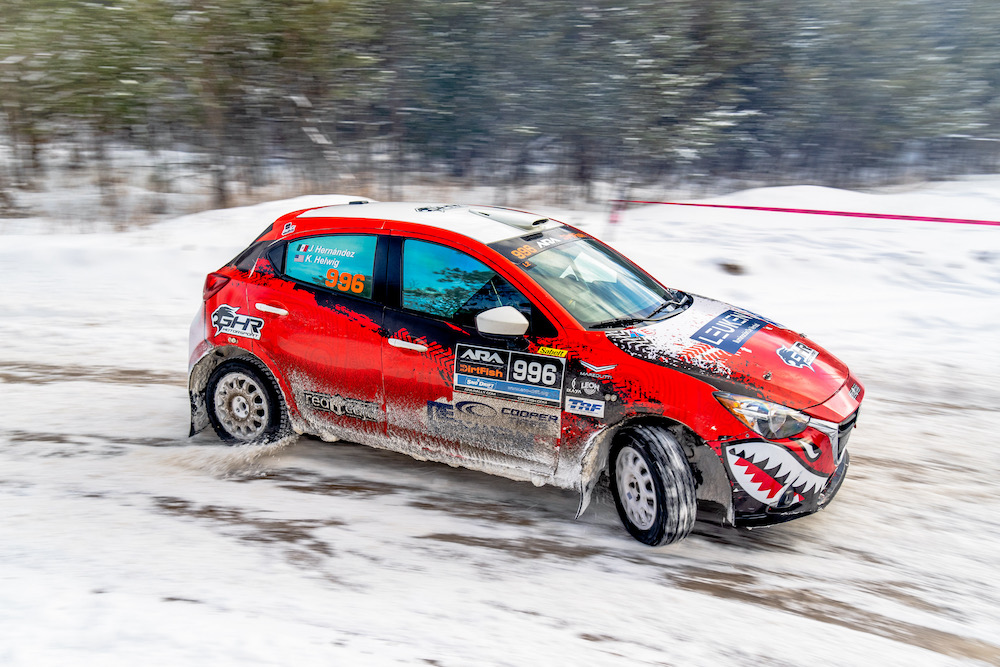 The snowy roads of the ARA (American Rally Association) Sno*Drift Rally in Atlanta, Michigan, USA were the stage for the international debut of the GHR MOTORSPORT team, in which they competed for 2 days over February 18 to 19 against 43 drivers, competing for a total of 190km of special stages, and 443.5km of total distance. The team undertook this amazing experience under freezing temperatures that got as low as -20°C .
The Mexican crew, based in León Guanajuato, achieved good results in their debut in this series, with the Mazda 2 Rally 5 of Jerry Hernández (Mexican driver) and his American codriver Keegan Helwing, grabbing first place in the L2WD class (limited 2 Wheel Drive) within the national championship of the ARA.
Hernandez stated, "It was an incredible experience! A wild rally facing very tough conditions, at the beginning was difficult because it rained and the snow was compacted which turned into ice, so it was extremely slippery. But an enjoyable challenge. We are happy to go back to Mexico with this first place in class. We are planning to work hard so this rally becomes a good tradition for the team."
Keegan Helwig added, "It was a very difficult rally but Jerry was able to make it through it and we had an incredible crew. Even after a couple of punctures, the car was going very good, it was a good rally".
The GHR MOTORSPORT TEAM will continue their activities in San Luis Potosi, Mexico, on the 4th and the 5th of March, kicking off the Mexican rally championship.
Photos by GHR Motorsport