2016/09/30
MZRacing Beijing Liusu Team Takes CTCC Super Cup Club Championship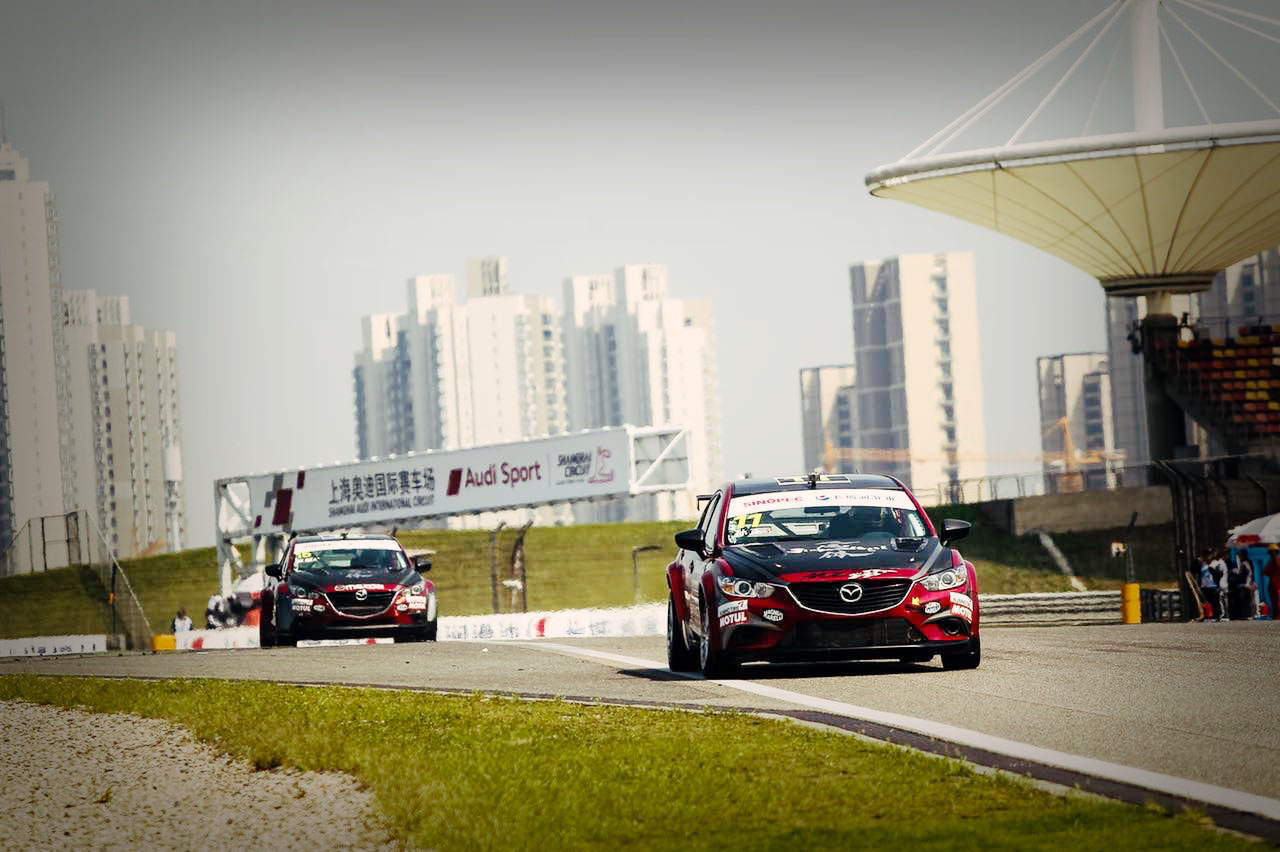 Decorated with MZRacing and "Jinba Ittai" (unity of rider and horse) decals, two Mazda 3 Axelas were entered into the Production Class and a 355hp engine mounted Mazda 3 and Mazda 6 were entered into the Super Cup, which allows for a wide range of modifications.

The CTCC is renowned for being a series that allows contact between competitors, which leads to some fierce competition. Every race sees the body and suspension of participating vehicles receiving damage and it is a rare sight to see a competitor complete the race unscathed. After the season entered into its second half, the Beijing Liusu team were consistently undertaking repairs and working day and night to ensure their machines were ready for the next round. This time the production class race 1 saw 21 cars begin on the grid and the Mazda 3s began from 14th and 21st. One of these was forced to retire due to excessive increases in water temperature while the other completed the race in 16th. After working late into the night to repair their damaged car, both of the Mazda 3s were able to line up on the starting grid for the following day's race. Both made it through the race, managing to avoid being embroiled in crashes or accidents and passed the checkered flag in 10th and 14th. The 600 Mazda fans that gathered from all around Shanghai cheered on drivers Dèng Xiǎo Wén and Hè Zé Yù who clearly appreciated the support.

Taking the wheel of the Super Cup Class' Mazda 6 Atenza, starting driver, Sūn Zhèng was aggressively slammed by another rival in the opening lap of race 1 and this damaged his suspension. He was forced into a retirement. On the other hand, the 335hp engine mounted Mazda 3 Axela (driven by Chén Chāo) battled hard against a number of powerhouse teams and managed to finish in 8th place. On the following day both of these cars engaged in tenacious races and they passed the checkered flag in 6th and 7th respectively. This saw the team secure the Club Champion trophy.

Mazda China organises cheer squads of Mazda owners and fans from every region where the CTCC is held and at the circuit they proactively engage in PR activities. Fans are invited to come shake the hands with Liusu team drivers and participate in the opening ceremonies and these fan interactions go a long way to increasing the number of Mazda fans in the country.