2016/06/21
Mazda 3 Finishes 7th in CTCC Rd. 2 at Zhuhai International Circuit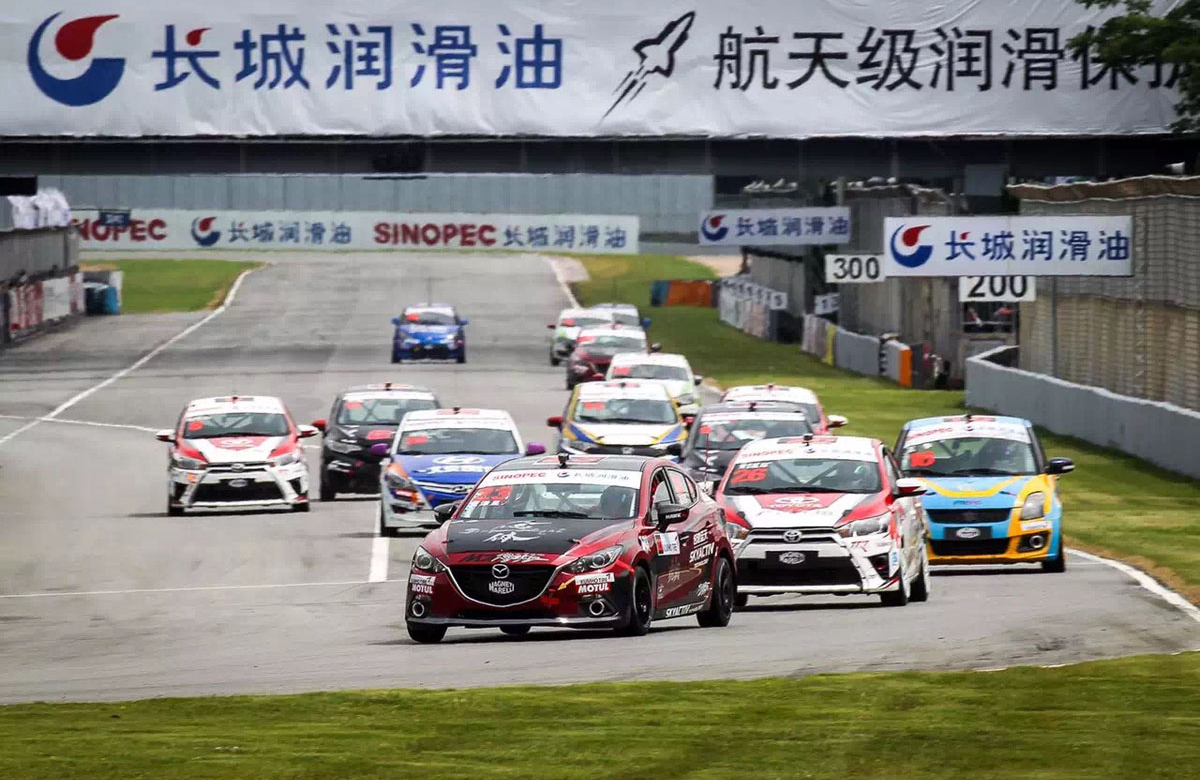 During the qualifying round held on the 4th, new safety regulations were added stating that in the production class "mass production spec bonnets and doors must be used," which meant that the two Mazda 3 Axelas were forced to both increase their weight by 40kg. In spite of this, both machines displayed strong runs with Dèng Xiǎo Wén's #22 qualifying 15th out of 21 competitors and #23 Hè Zé Yù securing 9th on the grid. Competing in the Super Production class, Liáng Xīn Róng's #12 Mazda 6 Atenza underwent an engine change at the beginning of race week and had not quite fully worked out the kinks by free practice. Róng went out into the rainy qualifying session still trying to find his legs but somehow managed to make it through without issue. The final race was divided into 2 heats, in which the #22 pulled out an aggressive drive early on to temporarily rise up to 10th but unfortunately made contact with another car and ultimately finished in 14th. The #23 also managed to climb up to 7th but in lap 5 was hit from behind by a rival, which forced him off the track and damaged his right rear wheel. This led to him falling back to 19th where he passed the checkered flag. The two damaged vehicles then underwent repairs in the interval before heat 2, after which the #22 went out onto the grid to start from 12th and the #23 from 13th. Under heavy rain that began to fall right before that start of the race, the #22 managed to complete the race in 12th and the #23 in 7th.
This round also, a cheer squad of 250 Mazda car owners were recruited to come out and support the team. 20 pairs of this group were selected for the exciting opportunity to take part in the opening ceremony.
Round 3 will be held over June 18th (Fri) to 19th (Tues) at Shanghai International Circuit.
[Related links]
>>>
CTCC Rd.1 Mazda 3 Grabs Third Step on Podium at CTCC Opening Rd
>>>
CTCC Rd.2 Mazda 3 Finishes 7th in CTCC Rd. 2 at Zhuhai International Circuit
>>>
CTCC Rd.3 Mazda 3 Axela Finishes 7th in Both Classes at CTCC Rd. 3 Shanghai
Photo by Mazda China