2016/06/22
Mazda 3 Axela Finishes 7th in Both Classes at CTCC Rd. 3 Shanghai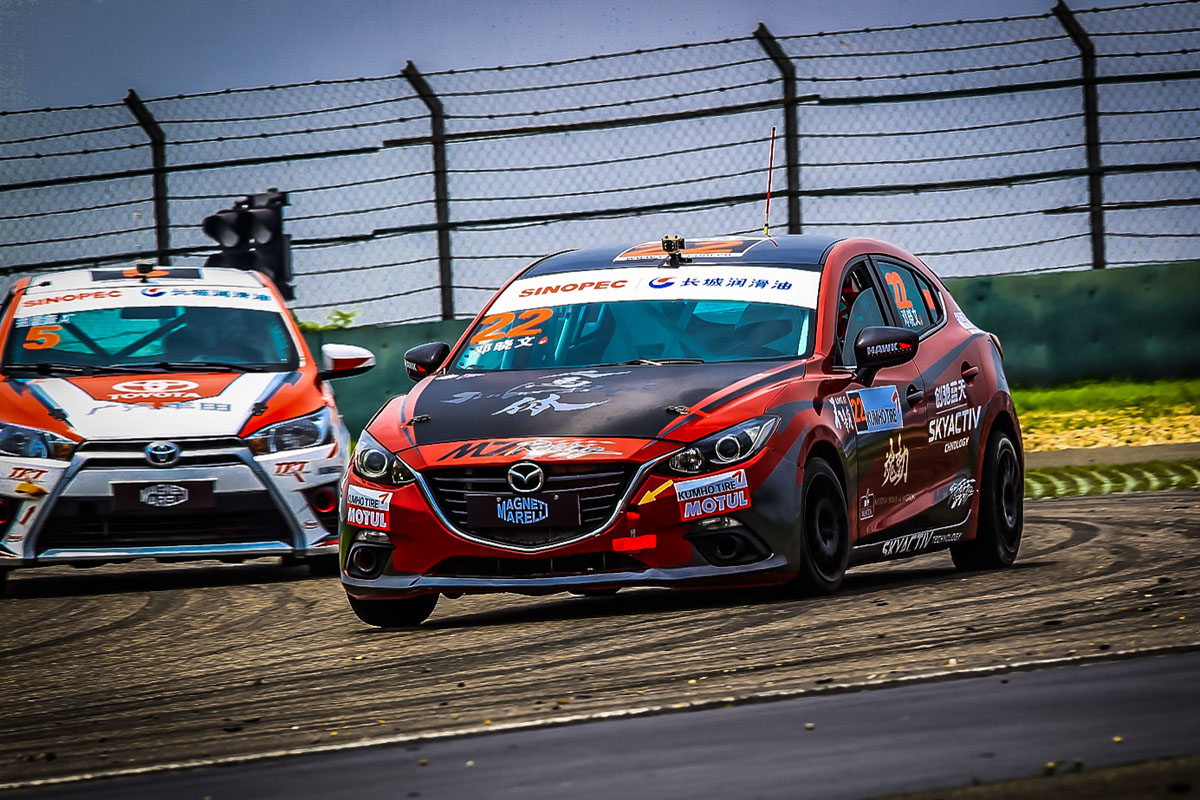 In the Production Class qualifying session the Mazda 3s put in a solid run, with #22 Dèng Xiǎo Wén securing 10th and #23 Hè Zé Yù 15th on the grid. In the Super Production class Sūn Zhèng put in a valiant effort while getting accustomed to the Mazda 3's new engine and managed to qualify 11th. In the Mazda 6, Liáng Xīn Róng had trouble during Saturday's free practice and his participation in the final race would unfortunately be cancelled.
The race was competed over 2 heats. It was expected that the Mazda 3s competing in the Production Class would struggle at Shanghai Tianma Circuit, with its low number of overtaking locations, due to the fact that changes in safety regulations had left them unable to avoid a 40kg increase in weight. However, in the first heat the #22 strongly defended its 10th place position amongst the 21-strong pack, while the #23 managed to climb up from its 15th place grid start to finish in 13th. By popular vote, the #22 would start heat 2 from 15th on the grid, while the #23 would begin from 12th. In front of a nearly 600 person strong Mazda cheer squad the #22 finished 12th and the #23 9th, to make it two consecutive top 10 finishes for the team. In the Super Production Class the #11 Mazda 3 Axela put in a tenacious run to place 7th but unfortunately was forced to retire in heat 2 due to technical trouble.
Round 4 is scheduled to be held over July 9th (Sat) to 10th (Sun) at the Korea International Circuit.
[Related links]
>>>
CTCC Rd.1 Mazda 3 Grabs Third Step on Podium at CTCC Opening Rd
>>>
CTCC Rd.2 Mazda 3 Finishes 7th in CTCC Rd. 2 at Zhuhai International Circuit
>>>
CTCC Rd.3 Mazda 3 Axela Finishes 7th in Both Classes at CTCC Rd. 3 Shanghai
Photo by Mazda China