2014/06/21
The Mazda MX-5 takes on the 24 Hours Nürburgring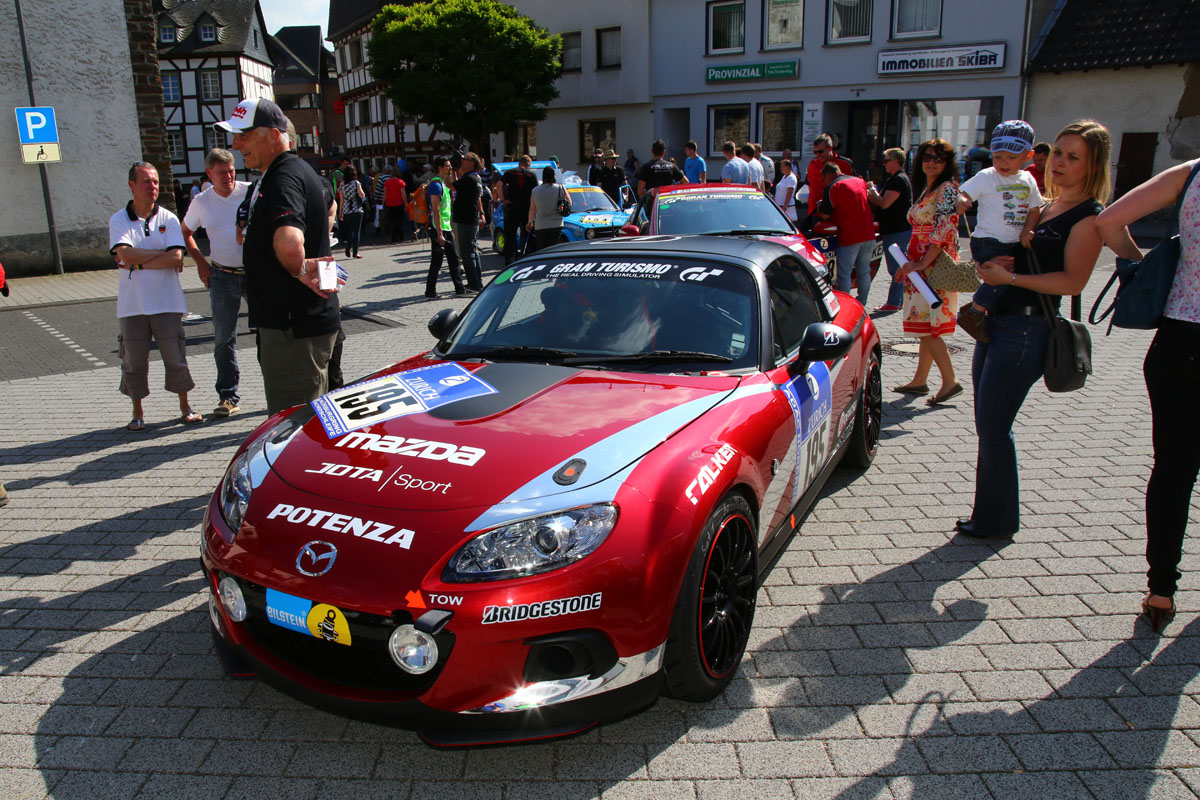 [Preliminary information]
Over June 21st and 22nd JOTA Sports, a partner of Mazda UK which took class victory in the LMP2 class at the 24 hours of Le Mans, will participate in the 24 Hours Nürburgring in Germany through the support of Mazda. The car they will use is a UK spec Mazda MX-5 which will compete in the V3 category for naturally aspirated, unmodified vehicles of 2 liters or less.
Beginning with the Roadster Party Race champion, Teruaki Kato, four drivers will race the MX-5. He will be joined by former F1 driver, Stefan Johansson (Sweden) who took part in the MAZDASPEED Le Mans Program and has driven the Mazda 787B, local German touring car meister Wolfgang Kaufmann and British motorsport journalist Owen Mildenhall (UK) who competed in the UK championship with JOTA Sports.
The machine, which underwent an overhaul in late March at Donington Park in the UK, competed in the 24 Hours Nürburgring qualifier, the third round of the Endurance Racing Championship Nürburgring. Following a performance check and completion of the basic set up, the car headed into the 24 Hours Nürburgring race week. On Wednesday a parade was held in neighboring Adenau and the Mazda MX-5 was chosen as one of the 30 vehicles to take part. At the main stage, which was set up behind the church located in the center of town, local favorite, Kaufman and the man supported by all age groups, Johansson responded to questions and received warm crowd applause.
A practice run and the first qualifier will be held on Thursday the 19th. On the 20th the second qualifier will be held followed by the final race that will begin at 4pm.
▼ Feature:Nurburgring
https://mzracing.jp/en/feature/27
Photo by MZRacing